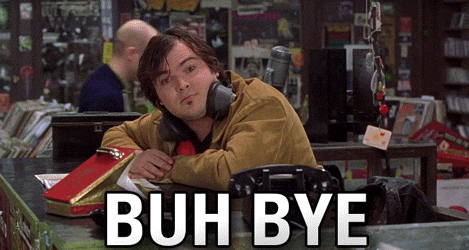 As we approach the holidays, I've decided to phase out this blog. I started this blog back in 2009, after migrating from Myspace... meaning, I've been doing this for a while. This week I'll be posting the final edition of many of my posts, with the December monthly movie guide coming later in November as the last entry.
From time to time, I've made other adjustments. Back in the day, I used to do a "TV Guest Stars" post to point out actors from popular shows that showed up on other shows. I also did a post about comic book news for a while. After I identified that these were taking up too much of my time, I phased them out. For example, I was spending more time reading about comic books than actually reading comic books.
Never say never, but for now, this is goodbye. For those of you who have enjoyed my weekly videos, I will most likely resume them in the new year, but I don't plan to post them on this site since I've been getting better responses posting them directly to social media.
Thanks for reading!